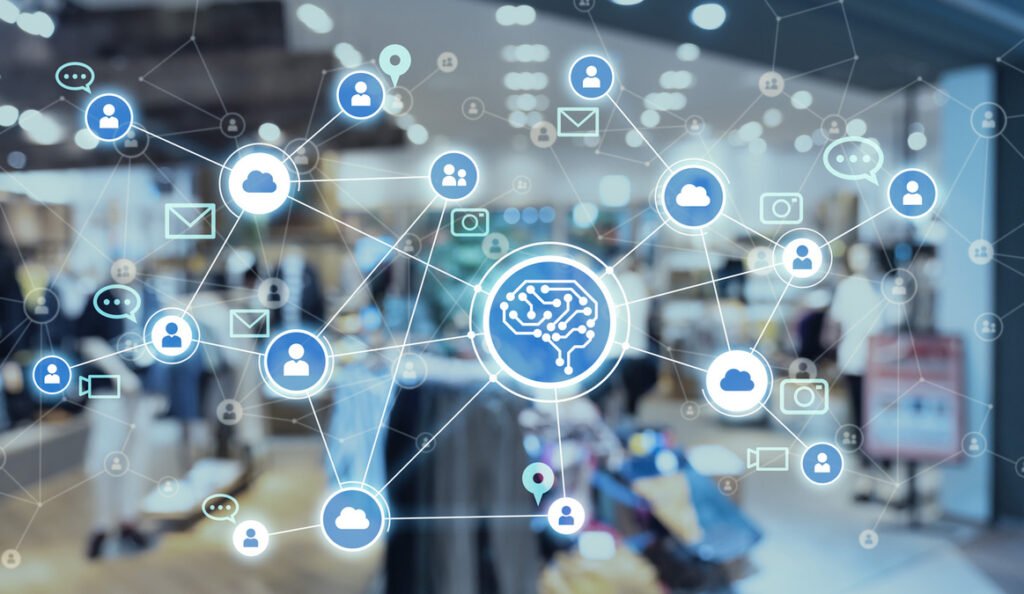 How Physician Referral Networks Improve Communications Between Doctors
There is no need to confine yourself to face-to-face meetings, business cards, and fax machines when creating your professional medical referral network. Learn how a ready-to-use online medical referral network can get you started faster, easier, and for less money than you might imagine.
Technology drives your practice environment and defines what is modern and what is obsolete. For example, dentists' tools no longer consist of a bottle of whiskey and a pair of pliers like in the Wild West days. That is because more patient-friendly technology is available today.
It is the same with referral networking for doctors. You no longer need to use yesteryear's technologies like fax machines and paper-based patient records. Your trusted network of fellow professionals no longer needs to be confined to people you have met face-to-face.
The synthesis of multiple advancements in data transfer technology – reliable connectivity, faster data transfers, standardized APIs and interoperability protocols, and access to massive volumes of cloud-based patient information – makes online physician referral networking practical for all kinds of medical professionals.
General practitioners, surgeons and other physician specialists, and other medical specialists can all benefit from access to a reliable, secure, patient-reviewed, and peer-rated network of thousands of fellow medical professionals.
Referral Networking Encourages Professional and Patient Referrals
Why do you refer patients? To improve their care. The broader your network medical referral network is, the better you can refer your patient to the most appropriate specialist. Too often doctors with a small circle of trusted referrals will refer patients to a physician whose practice or specialization is not aligned with the patient's needs but that the referring doctor knows and trusts. Although this may strengthen the relationship between the two doctors, it is not always best for the patient.
A larger referral network supports making better-targeted referrals. Better referral experiences lead to greater patient satisfaction with the referral experience. This has three important benefits to you as a referring or referred-to physician:
It encourages more referrals among more physicians.
For referring physicians, a good patient referral experience deepens the trust relationship with patients while improving their care quality.
For referred-to doctors it encourages happy patients to become "brand ambassadors" for your practice by referring people they know directly to you.
Particularly for smaller and new practices, building an effective referral network can be hard. Having access to an existing referral network opens more communication opportunities with other doctors,
which is foundational for building mutual trust, a prerequisite for those early referrals while you are still establishing yourself.
Building a Trusted Referral Network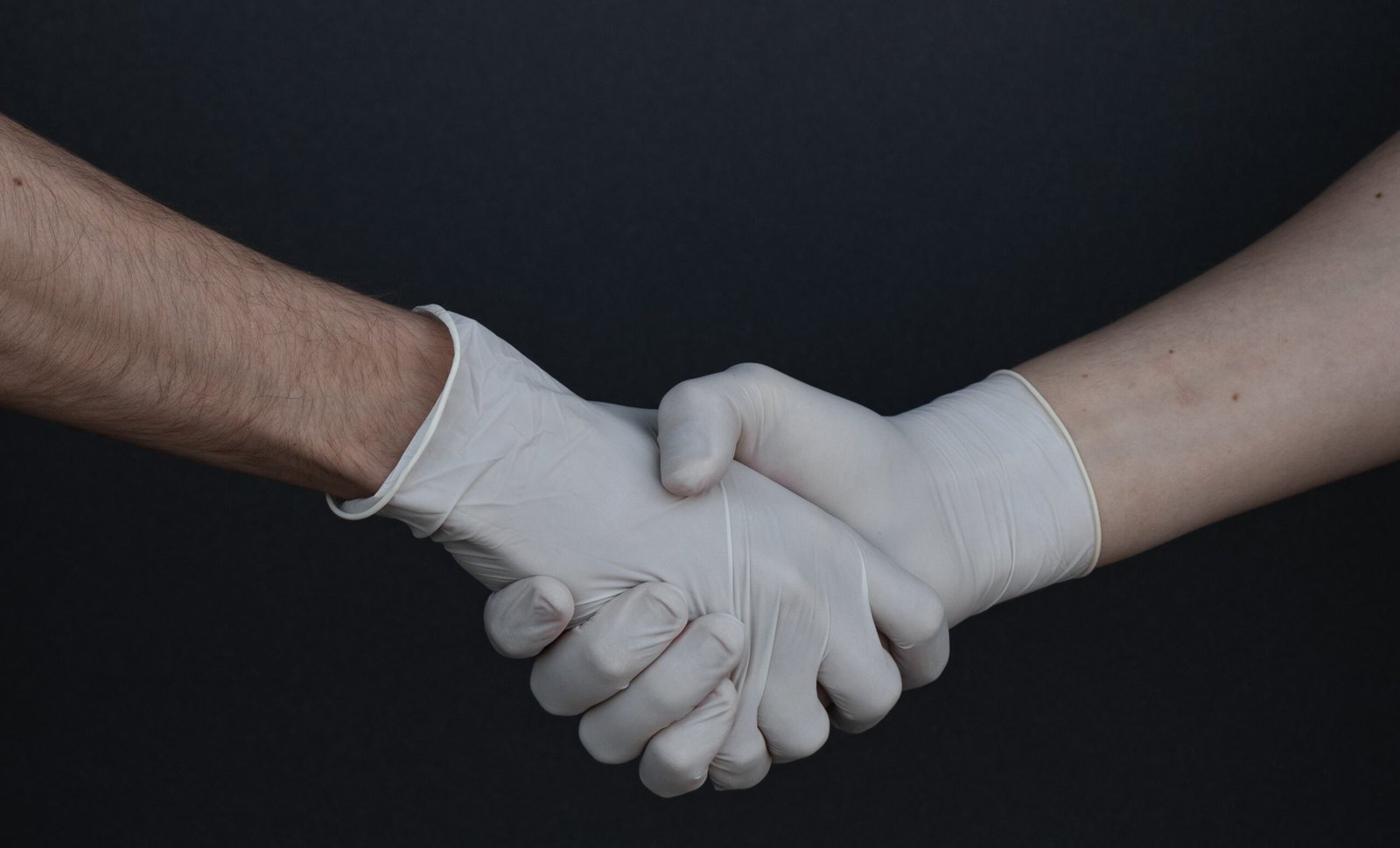 Vetting Your Network Members
The advantage of working with an online medical referral network is access to hundreds or even thousands of specialist referral candidates and the ability to readily communicate with them. The potential disadvantage is that often you never meet these candidates in person. This is where a system of peer evaluations and patient satisfaction surveys is essential.
A referral network that polices its own with peer and patient ratings and reviews empowers quality physicians to stand out. This leads to more referrals to your practice.
 Pre-Consultation Networking
Not all patient referrals that seem advisable at first are necessary. In a value-based healthcare billing environment, communicating pre-consultation with a specialist in your referral network can help evidence your decision-making process when you do refer.
Doctors who have access to broad-based, online patient referral networks can communicate more readily with their network peers when deciding to refer. They are also better able to connect with a medical specialist whose practice fits best with the patient's needs.
Making Two-Way Information Exchange Easier
The way medical referrals usually work, for every two or three patient referrals the referring doctor never receives any kind of documentation back from the referred-to doctor. One significant improvement in two-way communication efficiency is increasing interoperability among practices, payers, and patients in the sharing of electronic health data.
Ongoing referral communications and data exchanges among physicians, often in real-time, make it easier for the referring doctor to "quarterback" the patient's referral process. This ability to remain engaged benefits patient treatment even when more than one referral specialist is needed. It also reduces the risk of redundancy of patient services among the referring doctor and all the specialists involved.
Interoperability coupled with online referral networking unlocks networking opportunities, faster sharing of data, and access to more patient records. This is why nine of every ten healthcare providers who have adopted interoperability in their practices have reported improved patient care quality experiences.
Protecting Patient Privacy
Doctors are understandably reluctant to discuss patient health information if they are concerned about patient privacy. Like with interoperability, advances in cloud-based patient data security make electronic health record sharing with referral physicians a safe and practical alternative to sending documents by fax, courier, or mail.
HIPAA and HITECH Act compliance, coupled with advanced data encryption, and remote data backup can overcome physicians' hesitance to retire their fax machines in favor of virtual online networking, significantly expanding professional networking opportunities.
Starting Your Online Referral Network is Easy with MedMatch Network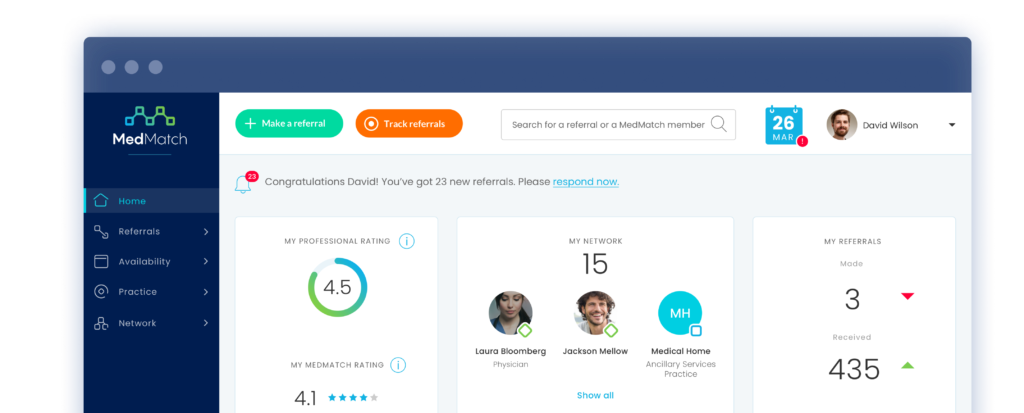 Creating your own in-person referral network from scratch is time-consuming. Fortunately, the same technology that fosters interoperability, security, and immediacy is built into MedMatch Network. All you need to do is start using it:
Our intuitive software interface, designed by doctors for doctors, makes getting started easy. You can begin networking with peer-rated and patient-reviewed referral specialists in minutes.
MedMatch's native artificial intelligence optimizes your appointment scheduling and makes patient journey tracking simple and reliable.
Share patient information with other doctors and specialists immediately and securely during the pre-referral consultation.
Stay on top of your referrals. MedMatch Network makes it simple to communicate with others in your network at any time. 
You receive all these patient referral networking benefits – and more – for free when you become a MedMatch Charter Member, whether you are a primary care physician or a specialist provider. Contact us to learn more about how quickly your practice can start benefiting from MedMatch Network membership.\